Where FAA employees come to learn
Click here
if you need to log in with a username and password.
FAA
Skillsoft
IT Training
Individual Development Plan

All FAA Employees have access to Skillsoft courses in eLMS as well as Skillsoft Books, Videos, and Audiobooks on the Skillport application you can access on your computer, or your mobile device.
Skillport Learning
In today's fast-paced, technology driven world, you need access to learning whenever you have free time. Whether it is a short five minute video on a topic that interests you, or an e-book to read on the flight next week, Skillport gives you access to learning when you need it. Access thousands of books, videos, and audiobooks on the go, or at your desk.


Skillport Reference Guides
System Requirements
Live Events
Knowledge Centers
Top Five Courses of the Month
On-Demand Training Aids
On-Demand IT Training is material that you can access right away, anytime you need it. The step-by-step guidance found in IT Training Aids will help with both FAA specific systems and applications, as well as common software like Microsoft and Adobe products.
This Month's top Training Aids
Take 5 To Learn (T5TL) delivers short training videos and guides that will help you at work. Videos are generally less than 5 minutes in length and are available to FAA employees and Contractors.
Latest T5TL Videos:
Software Demonstrations
The IT Training Branch would like to invite you to attend an Introduction to Microsoft OneDrive!
Sessions will take place from 1:30pm - 2:30pm ET on:
To join a live demo from your computer:
The IT Training Branch would like to invite you to attend an Introduction to Microsoft Teams!
Sessions will take place from 1:30pm– 2:30pm ET on:
Dec 1st
Dec 3rd
Dec 8th
Dec 10th
Dec 15th
Dec 17th
Dec 22nd
To join live from your computer:
Kindly mute your video and audio when you enter the room.
There is a 300 max allowed per zoom session.
There is no registration. Click the zoom link to join, and enter the passcode.
Please login to zoom disconnected from VPN to help reduce technical issues during the demo.
More IT Training Services Resources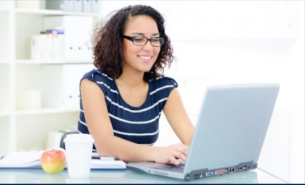 What is an Individual Development Plan?
An Individual Development Plan (IDP) is a tool to assist employees in career and personal development. Its primary purpose is to help employees reach short and long-term career goals, as well as improve current job performance. An IDP is not a performance evaluation tool or a one-time activity. It should be looked at like a partnership between the employee and the supervisor. It involves preparation and continuous feedback.
How do I create an IDP?
There is a
job aid
on the Resource Center that walks you through the entire process of how to upload your IDP into eLMS.
Can I download the IDP form without logging into eLMS?
Yes, you can download the form for general FAA use
here
.
If you work for ATO, their Line of Business (LOB) specific forms are located
here
and
here
.
For the ATO Sys Ops IDP form, it is located
here
.
Where is the item in eLMS that will store my IDP?